Horizontal Metro Murphy with Top & Side Hutches
Our Metropolitan Collection Murphy Beds create a welcoming and warm atmosphere in your room. Customize with hutch options, colors, drawers, doors and bed sizes. Read below for a full description.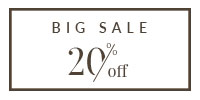 Special Price
$2,016.00
Regular Price
$2,520.00
---
---
The Horizontal Metro Murphy with Top and Side Hutches comes complete with all parts and hardware ready-to-assemble and is available in: Twin, Twin X-Long, Full and Queen. White industrial-grade melamine is standard with optional upgrades. Our Metropolitan Collection Murphy Beds come with raised panel door faces. Includes top and 2 side hutches for convenient storage.
*Accommodates any standard U.S. mattress sizes up to 13" thick and under 110 lbs, however we recommend keeping the thickness under 11" so the headboard can sit at an angle to minimize the gap between the wall and mattress. Additionally the leg rod may need to be removed for mattresses between 11"-13". For this reason we also provide a mattress strap to help hold the mattress in place. Mattresses not included, see our Mattresses page to find a mattress from BredaBeds, or use your own.
*This bed has a mattress weight restriction of 110 lbs, if supplying your own mattress, verify the weight. All mattresses sold from BredaBeds are under this weight and are fully compatible with this bed.
*Made to order - Ships in approx. 7 weeks (see 'Estimated delivery' for estimated dates). The shipping company will call to setup an appointment for delivery.
*Actual colors may vary slightly from photo depictions, to request color swatches, fill out our "Request Color Samples" form.
*The images above are staged with furnishings and bedding. This product does not include bedding, pillows, throw pillows, pictures, tables, etc. unless otherwise stated.
---

LED Light Kit: Our LED Light Kits comes with 3 lights and a battery operated RF remote which plug into any regular power outlet (type A or B). The lights recess into the top of the bed cabinet which gives a clean look and they shine down onto the pillows below, perfect for reading in bed. Our light kit is low voltage, so they won't get too hot if you forget to turn them off before folding the bed up. An extension cord or cord channel may need to be purchased separately depending on your specific assembly situation. For a larger view of our light kit, click here.

BredaBlock Compatible: The BredaBeds BredaBlock is the ideal companion for our Murphy Beds. It's custom wedge shaped design fills the gap between the mattress and wall, creating a seamless look and a frustration-free night's sleep which prevents pillows and other small items from falling over the top of the mattress. The headboard normally sits at a slight angle to minimize this gap, however there will still exist a 4" to 6" gap. The BredaBlock is custom fit and sized to fill this gap.

Ready-to-assemble (RTA): This product comes complete with all parts and hardware (including screws, fittings, mechanism, etc.). Parts are cut to size and holes are pre-drilled on computerized equipment. This allows for perfect alignment every time and parts self-align with the help of special "cam fittings". This also allows the bed to be disassembled and damaged parts replaced. Assembly is required using basic tools. The best way to see what's involved with assembly is to watch our Murphy Bed assembly video.
Made in the U.S.A.: We proudly make our beds here in the United States and ship nationwide. When you purchase from BredaBeds, you are buying from the manufacturer. Buying direct saves distributor costs, high retail markups and allows us to better serve our customers.

Environmentally conscious: All composite panels are certified by a third party, to source 100% recycled and/or recovered wood fiber material AND are certified to meet the requirements of the Eco-Certified Composite (ECC) Sustainability Standard CPA 4-11.

Safe: Safety is our first and foremost concern when designing our products. When properly assembled, our products are safe to use and operate. They meet or exceed all safety guidelines set forth by the Consumer Product Safety Commission.

10 year warranty: BredaBeds provides an industry leading 10 year limited warranty on all mechanical parts (such as the spring mechanism, bed frame and leg support system) and a 1 year limited warranty on all wood parts. In the unlikely event that a warranty issue does arise, we can provide replacement parts in a timely manner since we are the manufacture. This warranty is made assuming proper installation using the provided instructions and does not cover labor. You can read more about our warranty at our Warranty, Shipping & Returns page.

Strength & durability: We start with 3/4" thick industrial-core particle board. This is faced with a thermally fused melamine coating to provide a durable hard surface. Our industrial-core is far superior to thinly made commercial-core commonly found in discount stores. It meets or exceeds ANSI standard A208.1-2009 and ANSI standard A208.2-2009. Melamine and 3D Laminate are abrasion and scratch resistant, to maintain a "like new" appearance. The surface can easily be cared for with soap and water. The color is resistant to change as a result of sunlight exposure. Learn more at our BredaBeds Material Construction blog post.

Design: We specialize in innovative space-saving solutions that combine modern technology with modern styling and believe that customization gives our BredaBed's character. All of our products are configurable, with your choice of hutch options, colors, drawers, doors, bed sizes and more.