Welcome to BredaBeds, a family business that loves transforming spaces!
We believe in building a quality product for a competitive and obtainable price. Our designs combine contemporary style with smart space utilization, perfect for any home or commercial property. To date, BredaBeds has redefined 50,000 spaces across the United States. We are committed to providing the most innovative concepts so every room can achieve its maximum potential.
The roots of BredaBeds...
Before Murphy beds became our primary focus, our story began with countertops and cabinet parts. Our operation rapidly expanded after our three sons, Daren, Devin, and Dustin, joined the business. Between 2001 and 2006, our expansion continued as we purchased several CNC routers and a membrane press. This new equipment led to additional product offerings, including Murphy Beds and closets.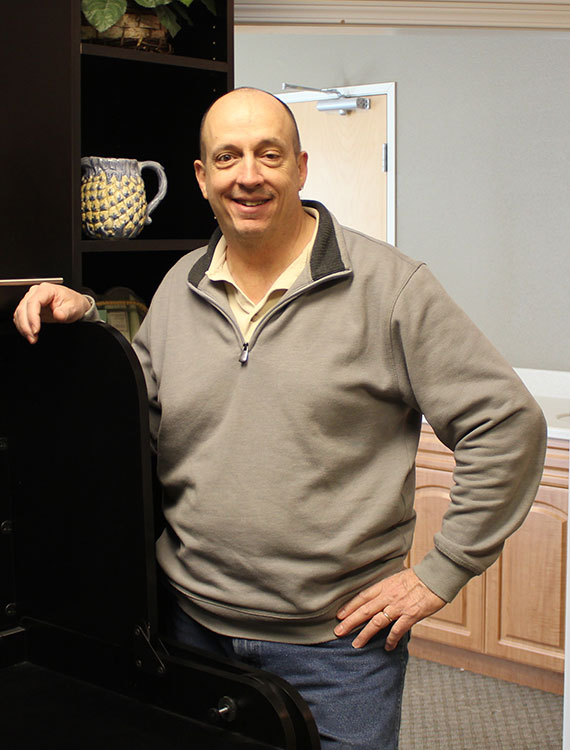 Our first Murphy Bed sold
We expanded our existing product offerings to include innovative Murphy Beds. The space-saving capabilities of this transformative furniture perfectly aligned with our company's ethos, and this pivotal decision laid the foundational seed that led to who we are now.
A focus for online sales
These years were the most transformative for our company as we focused solely on Muphy Beds. At this time, we launched our online store and perfected the shipping process. Customer feedback resulted in new product offerings. We also re-tooled our whole manufacturing process to specialize in Murphy Beds.
Leading the industry
With a focus on safety, automation, and reliability, we re-designed our entire product offering, adding safety and design features. This included a new system for reducing 90% of manual work before manufacturing each order. In 2019 we broke ground on a new manufacturing facility to handle our current and future growth.
Unprecedented growth
The pandemic hit soon after moving into our new facility, prompting a surge in home-office conversions using Murphy Beds. This trend, paired with increased online shopping, catalyzed unprecedented growth. Our investment in automation and expanded manufacturing capacity ensured smooth scaling.
Our mission
What we do, what we are
BredaBeds is a family-owned and operated business located in Meridian, Idaho. We design and manufacture modern Murphy Bed kits and market them online across the United States. These beds allow our customers to transform single-use rooms into multifunctional spaces. Adding a Bredabed to a playroom, office, den, craft room, or exercise room allows changing these rooms into a bedroom for nightly use or even the occasional guest. Our beds have been used in virtually every environment, from high-rise condos to lakefront cottages, farmhouses, and even airplane hangars.
Our family enjoys working together every day and is grateful for the opportunity to do so. We also value working with our team of committed employees striving to provide our customers with what we have promised. We seek value for the purchases we make in our own lives as consumers, and we strive to provide that same value with BredaBeds. Investing in the latest in technology and equipment automation allows us to achieve our goal of providing a quality product at a competitive price. We continually look for ways to improve ourselves and our products. We sincerely appreciate and look forward to the opportunity to serve you.
Murphy Beds sold online since 2012

+50,000 beds sold
Production & office staff

+30 employees
Manufacturing, office & storage space

+42,000 sq. ft