Hiddenbed with Top Hutch and 1 side Hutch
The Hiddenbed is a multi-functional desk and bed combination that is perfect for any small space or home office. Read below for a full description.
The picture to the left is shown with the following options which may not be included in the starting price: Bed Size: Twin Color: Black Top Hutch Options: Top Doors Side Hutch Options: No Doors Hutch Configuration: Hutch on Right Side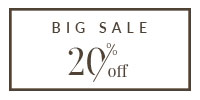 Special Price
$1,996.00
Regular Price
$2,495.00
---
---
Hiddenbed converts from desk to bed without removing desk contents. All items up to 17-1/2" tall remain on desk when rotated downward to reveal bed. Includes top hutch and 1 side hutch for convenient storage that can be customized with doors.